Estate planning protects your family but many people put off getting an attorney to draft their will or trust because they think it will be too complicated, too expensive, and take too much time. But having an estate plan tailored to your specific needs provides you with peace of mind that your loved ones are taken care of if anything happens to you.  If you have property of any kind – real estate, cars, clothes, money, and even animals (they are considered property under the current legal system but read below to learn about how to provide for them) – then you have an estate.
I strive to make the process of drafting your estate plan easy, convenient, and affordable. I explain the differences between wills and trusts, and listen to your concerns so I can advise you about the best available options. I include other documents, which I fully explain to you, in each plan:  Durable Power of Attorney, Health Care Proxy, Advance Directive, HIPAA Release, and Declaration of Homestead. I also talk with you about issues that go beyond financial planning, such as your concerns regarding the emotional impact of your estate plan on your family and friends.
Many people, especially those who own land, want to find ways to preserve the land from being developed after they die. I help you conserve the land by using legal tools, such as placing a conservation restriction (called a conservation easement in other states) on the land so it is protected from development. I also explore options with you such as forming a family trust or foundation as a way to make sure the land is preserved.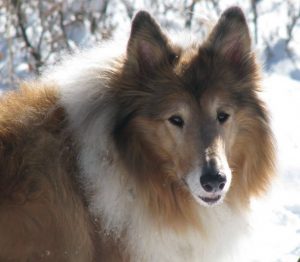 You don't want to forget your animals when creating your estate plan. I also draft pet trusts so that you know your animal companion is taken care of in case of your injury or death. Many people don't realize that even if you provide for an animal in your will, those instructions and finances can't be administered until the will is probated, which does not happen immediately upon your death. A pet trust allows you to have peace of mind that your animal friend will be taken care of immediately upon your incapacitation or death.
Contact me today to see how I can help with your estate planning needs.