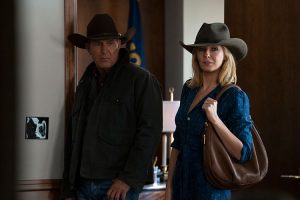 Spoiler Alert: All Law&Story webpages contain significant discussion of plot points for whatever program or movie they analyze.

Power of Attorney in Yellowstone: In Season 2, we learned that Beth put the ranch into a trust and is the trustee as John asked her to do at the end of Season 1. Jamie was not named in that trust at all. Jamie questions Kayce about the trust, but he says he doesn't know what Jamie is talking about, even though Jamie tells him that his signature is on the trust paperwork. The inference is that Kayce either signed something but wasn't told it was a trust or that Beth forged his signature. Jamie orders Beth to take the ranch out of the trust, but it's unclear and rather doubtful that she did so. In Season 3, we learn that Beth has a Power of Attorney over John's affairs that was filed in Utah, where the business she works for is located, but not in Montana. Jamie also has a Power of Attorney over John's affairs but his has been filed in Montana. Both Jamie and Beth believe the Power of Attorney they each have, which gives them power over John's business affairs, also gives them the power to sell the ranch.
In Season 3, the most prominent issue is the sale of the Yellowstone to a company that wants to build an airport and eventually a city around that airport. John doesn't want to sell the ranch because it's been in his family for generations. Beth thinks it's a wise business decision but works to protect the ranch because that is what her father wants. Jamie, who is now Attorney General for the state of Montana, thinks the ranch should be sold so that the family can make money off it because otherwise the state will take it by eminent domain, and pay the family far less for it. The season culminates in a meeting with all interested parties, including the Montana governor and representatives from the reservation. At the meeting, Beth asserts that the company has to deal with her to buy the ranch because of her POA. Jamie disagrees and states that he has the valid POA, not Beth, because he filed it with the state of Montana, and she did not. Jamie agrees to sell the ranch to the company.
Legal Explanation: A power of attorney (POA) is a document that grants someone the power to handle your financial and other business matters. While they vary from state to state, their basic purpose is to allow someone to handle your affairs if you are unable to do so. For example, if you have a car accident and are incapacitated, a power of attorney allows someone you have chosen ahead of time to have access to your bank accounts and pay your bills. The person you choose to be your representative in your POA should obviously be someone you trust with that level of responsibility. A POA can become effective immediately upon being signed and executed according to your state law or after a doctor determines you are incapacitated.The person who is the representative in your POA must act in your best interest. If he or she does not do so, then you can create a new POA with a new representative or you can go to court to challenge his or her actions.
Here are some questions about the POAs Beth and Jamie have and how they would work in "real life." Having a POA is an important part of any estate plan, even if you don't own property.
Yellowstone Legal Questions and Answers Regarding POAs: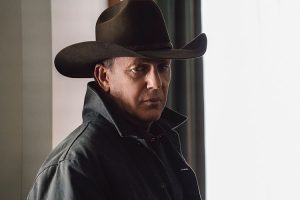 Why are there two POAs?
You should only have one POA because otherwise there will be a question as to who you actually want to be your representative. The question as to which POA is controlling will revolve around whether there is a revocation clause in the latter POA, stating that any previous POAs are expressly revoked. Your estate planning attorney should ask you if you have any previous POAs and make sure they are expressly revoked so that your current wishes are followed. It is unclear why Beth and Jamie both have POAs. Presumably, Beth had one drafted when she put the ranch in trust. A big issue will be which POA is controlling in this situation.
Did the POA have to be registered in Montana?
Generally speaking, a POA does not have to registered with the court. It's a document that you keep with your other estate planning documents. If there is going to be a transfer of real estate, then the POA is usually filed with the Registry of Deeds. This makes sense because there needs to be proof that the person authorizing the transfer, the representative listed in the POA, has the actual authority to do so. You may have heard about a clear title when you have bought or sold property. One part of a clear title is showing that the transfer was legal, which means the person selling the property must have the legal right to do so. Some states will recognize a POA from another state, and Montana is actually one of those states.
Does John still have the right to prevent the sale of his property?
Generally speaking, yes, he does. When you designate an agent in your POA and that POA is immediately active, that doesn't mean that you give up all control. John did not want to sell the ranch, and Jamie knew that. He could not simply say that he was selling it because he thought it was in John's best interest. John did not want to sell, so Jamie had no legal right to go against John's wishes. Similarly, Beth could not go against John's wishes either. (Just as a side note, there is an issue concerning the sale of the ranch because it appears to be in a trust with Beth as the trustee. The trust, not the POA, would give Beth the right to sell the ranch, not Jamie. Even John could not sell the ranch if the trust is valid because Beth is the trustee and therefore has control of the ranch and what happens to it. However, it's not clear if that trust is legal due to the possibility that Kayce's signature on it may not be valid. I will discuss that trust in more detail and will provide the link when I do.)
Did Jamie neglect John's best interests?
When you pick the representative for your POA, you obviously want to make sure it's someone who knows and will abide by your wishes. Under the law, that person has a legal duty to act in your best interest and not his or her own interest. After Jamie agrees to sell the ranch, the Montana governor tells Jamie that John will know one day that what he did – selling the ranch to the company for $500 million – was for John. Jamie, however, contradicts her and says that he didn't do it for John and that, in fact, everything he is now doing is for himself. That statement shows a violation of the fiduciary duty that Jamie has to John in the POA. If John knew about this statement, it could be evidence that might allow John to have a court rule that Jamie's action in selling the ranch was a breach of his duty and therefore not valid.
It's going to be interesting to see how the show handles the POA issue in Season 4. Based on previous release dates, it looks like we will have to wait until summer of 2021 to find out. Once we know, I will write a follow-up post to this one.
Feel free to contact me if you have any questions or have a show you want to recommend for Law&Story analysis.
This article is for educational purposes only.  It does not create an attorney-client relationship.  Seek an attorney's advice for your specific situation.