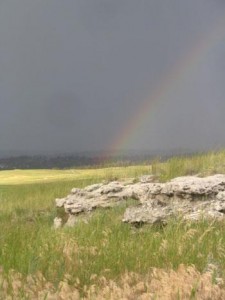 A recent article in The New Yorker entitled "How the Elderly Lose Their Rights" has caused many people to worry about their family and themselves as they age. The article details horrible abuse of elderly individuals and couples by unscrupulous people who become their guardians via the Nevada court system. The article tells the heartbreaking stories of several elderly individuals and couples in Nevada who had these guardians assigned to them without their consent or the consent of their families. After an investigation, individuals involved in the guardianship scams were indicted for various offenses, including theft. These charges, however, will never repair the harm done to the people mentioned in the article and their families. Some individuals died during the guardianship period, and many were left without money or personal belongings. The psychological toll may even outweigh the financial and material losses.
As this article makes the rounds on social media, I see many people range reacting with horror and asking how they can make sure this kind of situation doesn't happen to their loved ones or themselves. I admit that reading this article is a terrifying example of how the judicial system can fail, and even add to, the abuse of elderly individuals. While the legal system concerning guardianship in Massachusetts differs from that in Nevada, there are ways to address these situations now so that the issue of guardianship does not land in a court later. What I have to say here only applies to Massachusetts law, so if you live in another state, please contact an elder law attorney or association to see how your state handles these matters. It is my hope that even if this law doesn't apply in your jurisdiction, you will learn enough information that you can be an informed individual and ask the right questions to help you successfully address these kinds of situations.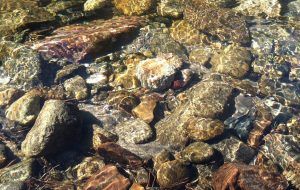 One of the first things to know is that in Massachusetts, guardianship and conservatorship are two different legal concepts. In the Nevada case, the guardian was able to have control over both the person's medical treatment and finances. In Massachusetts, guardianship concerns an individual with a medically diagnosed condition and that person's ability to take care of daily self-care, health, and safety. A conservatorship involves an incapacitated person who is unable to handle business, financial, and property affairs. The same person may be appointed as a guardian and conservator but they must do so with two different petitions to the court because the roles are separate. In order to be appointed as a guardian or conservator or both, a public hearing in the court is held. The court must first determine if incapacity exists and then determine if the person asking to be the conservator or guardian should be appointed.
Two important documents can protect your rights and interests when it comes to guardianship and conservatorship. A Health Care Proxy is a document that designates your Health Care Agent, which is the person you want to make your health care decisions for you if you are incapacitated. A properly executed Health Care Proxy should guard against someone other than your designated Agent being appointed as your guardian to make your health decisions for you. In addition, while Massachusetts does not legally recognize Living Wills, which are called Advance Directives in this state, you can have one drafted and executed to keep with your Health Care Proxy. An Advance Directive states what kind of medical care you do and do not want in the case of your incapacitation. Having an Advance Directive allows your health care agent to know your wishes concerning medical care, and it shows the court what your wishes are.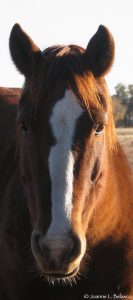 The other document to make sure you have drafted and executed is a Durable Power of Attorney. This document names your personal representative who takes care of your business, financial, and property affairs. You have the option of having a POA that is effective immediately or having one that is effective only upon your incapacitation. Either way, having a POA assures you that you know who is handling your affairs rather than the court appointing someone.
A Health Care Proxy, Advance Directive, and POA are all documents that can easily be drafted for you by an estate planning or elder law attorney. They can also be changed at any time, so you aren't locked into decisions you make now that you might want to change in 5, 10, or 20 years. To make sure that your state's laws concerning these documents are followed, please talk with an attorney rather than downloading forms or buying them in a business store. The last thing you want to have happen is for your documents to be invalid and a court to appoint a guardian or conservator that does not fit with your wishes. If you are a Massachusetts resident and would like to discuss these documents further or get them drafted, feel free to contact me.