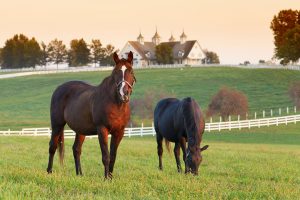 As an experienced and successful litigator and public speaker, I provide interesting and informative webinars concerning equine law. Due to the high volume of traffic on the Internet during the COVID-19 quarantine period, I am producing these webinars for download instead of giving them live. Each webinar is about 30 minutes long, and each one costs $25. Contact me to let me know what webinar(s) you are interested in. They will all be available for download by Tuesday, March 31, 2020. Once you email me and tell me what webinar(s) you would like to watch, I will send you an invoice from my secure, online payment system, LawPay. Thanks!
Equine Business Webinar. I discuss topics concerning how to start and maintain an equine business. I talk about different kinds of equine businesses, including nonprofits, types of business formation, trademarks and copyrights, and basic contracts necessary for your equine business.
Liability, Lawsuits, and Liens.  One of the most discussed areas of equine law is liability. I get many questions from horse people, with many different scenarios, asking who is liable if a certain situation happens. In this webinar, I explain the basic principles involved in the legal theory of liability and other equine lawsuits by applying them to scenarios common to horse people.  Examples include riders and others getting injured by a horse, horses causing damage after getting loose, a buyer not making agreed-upon payments on a horse, and boarding barns handling abandoned horses. I will also discuss ways that such matters might have been avoided.
From Hobby to Business: Legal Concerns for Horse Professionals.  Many people want to be horse professionals but there is a big difference between having horses for fun and having them as your business.  In this webinar, I explain business law topics that impact horse professionals.  Issues include choosing a business entity, including federal nonprofit status, identifying employees vs. independent contractors and why that distinction is important, insurance, and IRS issues concerning the difference between a horse hobby and businesses.
Horses and the Law 101: Equine Law for Every Horse Person.  This presentation begins with a basic explanation of core legal concepts important for every horse person to understand.  For example, what elements make up a legal contract such as one you might use to sell your horse?  A basic understanding of legal concepts allows horse people to begin to recognize problem areas before they become problems.  I  explore some of the basic and most important equine law areas for horse people, including liability issues, boarding problems, horse purchases and sales, and horse trusts.
An Ounce of Prevention: How Contracts Can Protect You and Your Horse.  Every horse person is familiar with the fear of getting sued over a horse problem.  What horse people don't know is that many forms of contracts can be used to prevent problems from arising.  I will discuss these contracts, including boarding contracts, liability releases, sales contracts, and horse trusts.
Equine Estate Planning. Having horses definitely impacts your estate planning. In this webinar, I discuss  specific issues you need to know to make sure your estate planning takes your horse lifestyle into consideration. I explain the importance of horse trusts, which provide for your horse to be taken care of if you are incapacitated. If you have horse property, you want to make provisions for that property, especially if you want to preserve that land for future generations. If you are a horse professional, you need to have a business succession plan in place with your personal estate plan.
Contact me today to sign up for the webinar downloads or if you have any questions.