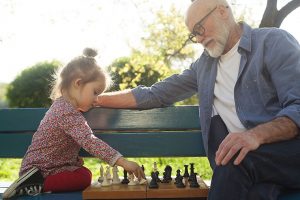 A common misconception is that only the very rich require an estate plan. That's simply not true. An estate plan is simply the use of a will or trust and incapacity documents to take care of your assets when you die, and your health and business needs if you are ever incapacitated. If you have a bank account, a car, a home, or any other items, then you have assets. Those assets will pass to someone after you die. If you want to be able to control who gets those assets, then you need to have an estate plan. Massachusetts has an estate tax so an estate plan helps you handle those taxes so that you have assets left to leave to your beneficiaries. Depending on your health and financial situation, you may also want to protect your home from seizure by MassHealth/Medicaid if you need nursing home financial assistance. In addition, your estate plan should contain incapacity documents, and you should have those whether or not you own any assets. Incapacity documents manage your health care and business matters while you are unable to due to incapacity, such as being in a coma or on a ventilator.
If you don't have a will or trust when you die, then you die intestate. As a consequence, Massachusetts law and the court system will appoint your representative and determine who receives your assets. According to Massachusetts law, your closest relative will receive your assets. If you are married, your closest relative is your spouse. If you are not married, then it goes to your closest blood relative, who may be your child, your brother, your cousin, or someone else in your family. If you don't have a will or trust, the relative who receives your assets may have to pay taxes on his or her inheritance. If you have minor children, the other parent will get sole custody. If there is no other parent, then the court system will name a guardian. The guardianship process can take time. Your child might even go to foster care or a relative you would not pick to take care of your child while the court decides on a guardian. With a will or trust, you can pick your representative, the guardian for your child, and determine who receives your assets. You may even be able to avoid the court system if you have a trust.
Contact me to discuss your estate plan. I can help create or update one for you.
This blog post is for educational purposes only.  It does not create an attorney-client relationship.  Seek an attorney's advice for your specific situation.