Wills and Trusts
Protect yourself, your family, your assets, and your business with the right estate plan.
Elder Law
Protect your home if you need nursing home care and learn about elder care options for you or a loved.
Business Law
Protect your company with the right business formation, legal advice, and contracts.
Nonprofit Law
Protect your passion by forming a federal nonprofit and making sure it remains in compliance with state and federal law.
Trademark & Copyright
Protect your company brand by trademarking it and protect your original creation with copyright registration.
Equine Law
Protect your horses and your horse business with horse-focused estate plans, businesses, non-profits, trademarks, and copyrights.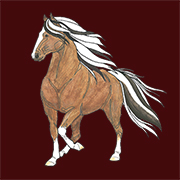 I am Joanne L. Belasco, Esq., and I created Windhorse Legal, PLLC to provide convenient and affordable legal services using a web-based platform. If you are like most people, your time is precious. You are also online a lot, doing everything from posting on Facebook to buying from Amazon. Why drive to an attorney's office for estate planning, business formation, advice, and contracts, or trademark and copyright issues? With my firm, you can stay in the comfort of your home or office and have the legal services come to you. You have the option of being able to work with me at times and ways that are convenient to you. That means I work with you via email, phone, and Skype. For example, you can send me an email at 3 am when you wake up worrying about your will, your business problem, or your company brand, and I will reply to you later that same day. I offer free consultations where I discuss your legal options and also quote you a flat fee for the work you need done. I know that your days are jam packed, so I offer consultations at times that may be more convenient to you, such as evenings, weekends, and holidays. Unlike an online form-only service, I explain the law to you and tailor the legal services you need to your specific situation. I help you understand the law and provide you with documents that make sense to you. I combine experience and expertise with my approachable nature so you feel free to ask me questions and really talk with me about the root of your issue. Take a look around my website and then contact me to see how I can help you. Thanks!