A Virtual Attorney for Virtual Times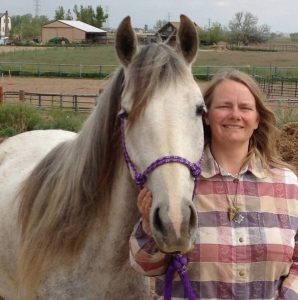 I'm Jo Belasco, Esq., and I have had a virtual law firm for several years to make legal services more convenient for my clients. In these days of COVID-19, my virtual legal services provide you with peace of mind and safety because there is no need for you to come to a physical office. I do everything via phone, email, or Zoom/Skype. I offer flat-rate fees for my services, which saves you money and lets you budget for necessary legal work. I practice federal trademark, copyright, and nonprofit law, and handle Massachusetts state law issues in the areas of equine law, business law, nonprofit law, and estate planning. I have free resources, including e-books, and interesting discussions about legal issues in TV shows and movies.  Contact me and let me know how I can help you! Stay safe, stay healthy!
"Jo helped me put together all the documents needed for end of life and it has been a great pleasure working with an attorney who is so knowledgeable. Jo takes the time to understand your wishes and needs. I highly recommend her services and counsel."

Patricia Butterfield

"If you are looking for a reliable and responsive attorney to work with, look no further. Jo was amazingly quick at responding to my emails, and very patient with me and my questions. She truly cares about helping her clients."

Ashley Driscoll

Owner

,

Nashoba Valley Movement Dance Studio

"Jo, thank you very much for your excellent services, again. You have to know I tout your name to my friends when I speak of my experience in working with you. I describe you as my highly competent, professional, personable and extremely patient lawyer!"

Lynn Bastoni

"Jo was such a joy to deal with. In my profession I deal with lawyers all day long…so believe me when I tell you what a pleasure she is to deal with because they're not all pleasant!! I HIGHLY recommend that if you ever need a lawyer, you contact Jo first…life is good once again!!"

Denise Woods-Haynes
Equine Law
Equine trademarks, business/nonprofit formation, estate plans, and contracts.