Trademark, Nonprofit, Equine, and Animal Law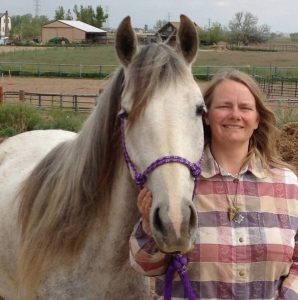 I am currently not accepting new clients.
I'm Jo Belasco, Esq., and that's my Mustang mare, Reboot. As a horsewoman for more than 45 years, and an animal and nature lover for even longer, I focus my virtual law practice on helping businesses and nonprofits involving horses, other animals, and nature. I help with various legal matters including trademark registration, federal tax-exempt status and compliance for your nonprofit, and Massachusetts business or nonprofit formation. Even if your business or nonprofit doesn't involve horses, other animals, or nature, I can still help you. I do all of my consultations via phone, email, or Zoom/Skype, and I charge flat fees for all of my consultations and legal services.  Contact me, and we'll discuss how I can help you! Please note that I don't do any litigation.
"Trademarking is a complicated process and one that I knew I didn't want to attempt without an attorney. Jo did an excellent job of advising me regarding the different options, classes, and fees associated with trademarking my brand. I will be returning to Jo for future legal needs with my equine business and highly recommend her to everyone in my network."

Mandee Flanders

"If you are looking for a reliable and responsive attorney to work with, look no further. Jo was amazingly quick at responding to my emails, and very patient with me and my questions. She truly cares about helping her clients."

Ashley Driscoll

"Jo, thank you very much for your excellent services, again. You have to know I tout your name to my friends when I speak of my experience in working with you. I describe you as my highly competent, professional, personable and extremely patient lawyer!"

Lynn Bastoni

"Jo was such a joy to deal with. In my profession I deal with lawyers all day long…so believe me when I tell you what a pleasure she is to deal with because they're not all pleasant!! I HIGHLY recommend that if you ever need a lawyer, you contact Jo first…life is good once again!!"

Denise Woods-Haynes

"Jo from Windhorse Legal was incredible to work with! I just started my first LLC and needed my name trademarked. Her knowledge and guidance is unparalleled. She made me feel confident with the entire process and provided me with options that were not only best for my business, but were also economical. She's genuine, kind, and makes everything very easy to understand. I will hands down work with her again for any future legal needs."

LisaMarie Tessman