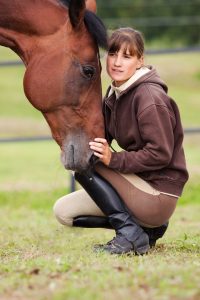 Your passion involves horses, whether it's professionally or simply for pleasure. I provide outstanding equine legal services because I own and ride horses, and spent many years working as a horse professional myself – as everything from a riding instructor and trainer to a clinician and even nonprofit horse-human relationship researcher. The result is that I am familiar with the many issues horse people face because I have witnessed and experienced them from both sides of the fence.
My skills as an attorney, integrated with my experience as a professional horsewoman, allow me to work with you to create the peaceful, enjoyable, professional, and profitable horse environment you want by drafting agreements that prevent conflict. For instance, I can draft boarding agreements that help minimize "barn drama," prepare and file forms that incorporate a boarding facility or rescue organization, and create documents that help communicate your expectations to riding and training clients.
Here are the most common types of preventive equine legal services I provide:
• Boarding Contracts
• Liability Forms
• Sales Contracts
• Training Contracts
• Lesson Contracts
• Employment Contracts
• Breeding Contracts
• Lease Agreements
• Property rental agreements for shows and clinics
• Assessment of liability coverage
• Assessment of horse insurance needs
• Business formation – profit and nonprofit
• Intellectual property issues, such as trademarks and copyrights
• Horse syndication contracts
• Hauling release and waivers
My preventive legal services are available to individual horse owners, professionals who offer training and other equine services, owners of multi-horse facilities, and individuals wanting to start a horse business, including nonprofits. Because I offer virtual and site visitation services, I am able to offer legal solutions that are more convenient and affordable than many attorneys can provide — solutions that allow you to spend more time with your horse and less time driving to a legal office.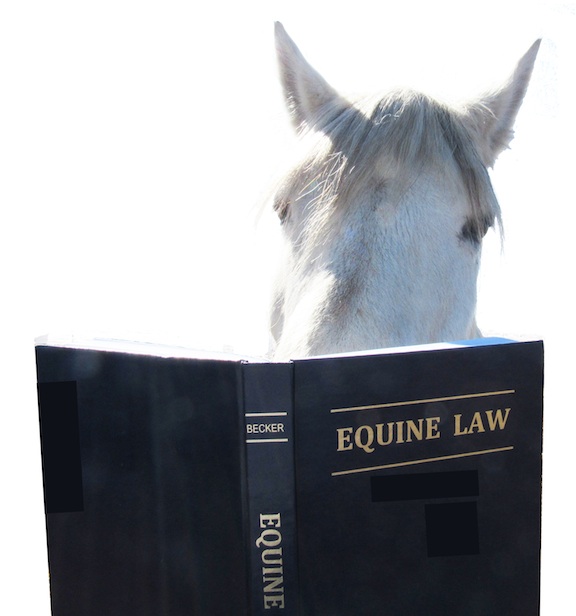 Here are a few examples of common situations almost all of us have encountered at some point, and the ways preventive equine legal solutions can keep the peace.
• A frequent cause of conflict at a boarding facility is whether boarders and their guests and/or family members are required to wear riding helmets, and when they must have them on. Boarders and barn owner alike need to know in advance whether it's acceptable in that particular community for a parent to make the sole decision about putting a child on a friend's horse "just for a moment" without a helmet, for example. A well-designed plan, communicated clearly and in simple, plain-English writing, can impact everything from a rider's experience to the barn owner's insurance rate.
• Sometimes it's the horses who behave in ways that inadvertently generate conflict. If a boarder's horse escapes its stall and eats the expensive dietary supplements of another boarder's horse, for example, a bitter argument can ensue about who pays to replace the eaten supplement. Does the barn owner reimburse the cost, does it fall on the owner of the horse who did the eating, or is it the responsibility of the owner who stored her horse's supplements in the barn aisle instead of the feed room? A simple written policy that spells out where boarders are to store supplements and other feedstuffs, with the written stipulation that violation means the boarder is responsible for the cost of replacing damaged or eaten food, prevents that kind of dispute.
I am also an experienced workshop and seminar presenter, including presentations at the Rocky Mountain Horse Expo and clinics in Colorado, Wyoming, Montana, North Dakota, and South Dakota.  I am available to give an interesting and engaging webinar presentation to your group about Equine Law.
Contact me today to see how my practice of equine law can help give you peace of mind.