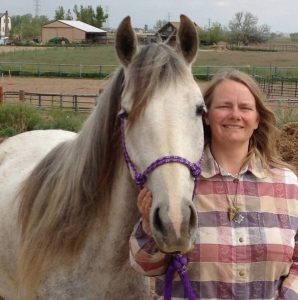 One of the most common things I hear from my clients is "You're not like other attorneys." And that's true. My clients love the fact that I don't use a professional headshot to show people who I am. I use this picture of me with my Mustang mare, Reboot. Yes, I have the credentials and experience that you'll find on every law firm website. I graduated from Boston College magna cum laude with a BA in Psychology in 1990, and from Suffolk University School of Law in 1993. I have been a member of the Massachusetts bar since December 1993.
But I offer my clients more: an attorney who works with them so that they understand the law and how it can make their lives better, who listens to them when they say they are afraid or unsure, and who genuinely cares about them. I know that some people are afraid of attorneys. I know that some people haven't had a good experience with an attorney at some point in their life. I work hard so that my clients feel heard, so that they feel understood, so that they feel valued. You can tell me if you don't understand how to protect your brand with a trademark. You can ask me the "dumb question" because I don't consider it dumb. It's not your job to know the law, it's mine.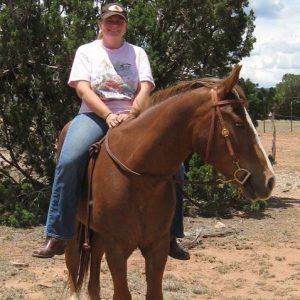 Along with practicing law, I am Co-President of the nonprofit, Tapestry Institute. Tapestry was founded by a Choctaw scientist/educator, and our work weaves Indigenous Knowledge to life in activities and publications that use Indigenous ways of knowing, learning about, and responding to the natural world.
I have been a horsewoman for more than 45 years. Since 2001, I have been a Mustang advocate and have been fortunate enough to adopt and gentle wild Mustangs. I live in beautiful Northwestern Nebraska, about an hour south of the Black Hills in South Dakota. I love to photograph nature, hike, practice yoga and meditation, and spend time with my horses.
Contact me today to see how I can help you with your legal needs.