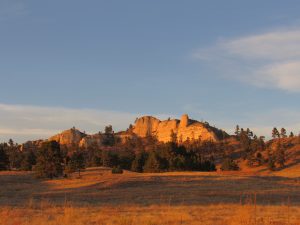 When the ranch where my nonprofit was located in Nebraska experienced a wildfire in the summer of 2006, I documented the aftermath of the fire and the rebirth on the land with a small digital camera. Little did I know that taking those pictures as I hiked the ranch with my dogs would lead to the unearthing of a love of nature photography. While I am still an amateur with much to learn, one of my greatest joys is photographing my horses and the amazing area of Northwestern Nebraska and Southwestern South Dakota that I call home.
As an attorney, I know that there are many legal issues concerning photography. Boots and Buttes is my way of explaining the legal issues and providing legal services to photographers – and others, if the services apply to their work or personal lives – through the lens of a nature/equine photographer/attorney.
Why Boots and Buttes? Well, I live in boots, whether it's for hiking or riding, and this stunning area of Nebraska is dotted with beautiful buttes. I hope you enjoy the pictures and learn some important things about the law along the way. Please feel free to contact me if I can help you with a legal issue you have.