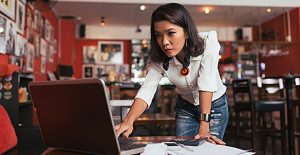 Your company can be the fulfillment of your dreams and can provide you with financial security and freedom. As a business owner, you want to concentrate on your work and not worry about the legal issues that can affect your business. I work with you virtually, at a time convenient for you, and at a reasonable price for your budget.
I provide the following legal services for businesses, both for profit and non-profit:
Business Formation, advice about and formation of corporations such as LLCs, partnerships, S-Corps, and federally-recognized non-profit corporations.
Contracts, including liability forms, releases and permissions, buy/sell agreements, and contracts for leases, sales, services, and employment.
Legal Advice, such as navigating the tricky issue of when a worker is considered an employee versus being an independent contractor.
Business Documents, such as operating agreements and bylaws.
Document Review, in which existing legal documents are reviewed to make sure they work for your business needs.
Conscious Companies and B Corporations, including formation, document drafting, and continuing legal advisor services.
Subscription Services, providing continuing legal services to businesses for a monthly fee.
Contact me today to see how I can help you with your business's needs.