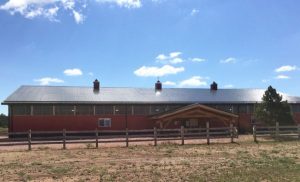 When it comes to horses, you know that you can't do everything yourself.  You rely on other professionals, such as vets and farriers and trainers, to help you and your horses be the best you can be.  The same should be true when it comes to equine business matters, but it can be hard to find someone who understands the unique challenges of the equine industry.
I provide you with outstanding equine business consulting because I have the right combination of business and equine industry knowledge. As an attorney who has spent almost two decades working as a horse professional, I have familiarity with the many issues horse people face because I have witnessed them first hand.  Whether you are forming your own for-profit or non-profit company, trying to resolve conflicts to prevent "barn drama," or dealing with any of the other numerous issues that arise when working with people and horses, my experience as a professional horsewoman, coupled with my skills and training as an attorney, can help you create the professional, profitable, and peaceful environment you want.
This is a list of just some of the consulting and coaching services I offer:
— Business plan creation
— Business development
— Nonprofit funding strategies
— Barn management principles
— Facility assessment
— Safe management practices
— Equine law workshops and webinars
— Equine business workshops and webinars
— Disaster preparedness
— Developing a mission statement and goals for your equine business
— Designing unique programs to create a niche or expand your business
I work with everyone in the horse community, from professional owners of multi-horse facilities to individuals wanting to start a horse business. I am available via email, phone, and Skype (or other video conference platform).
Contact me today to see how she can help you!