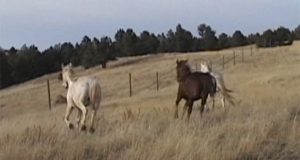 Many people in the world of horses are interested in creating a nonprofit. For some, they want to rescue abused horses. Other people want to explore the healing power of horses through equine therapy programs. If you want to receive grants and tax-deductible donations to support this kind of work, you need to form a federally-recognized nonprofit corporation. In order to keep your nonprofit running smoothly, you want to make sure that you remain in compliance with state and federal regulations. No matter what kind of equine nonprofit you want to create, my experience in the nonprofit world for more than 20 years allows coupled with my legal skills allow me to provide you with legal services that help you form a federal nonprofit and  keep that nonprofit in compliance with the law.
I offer the following services for nonprofits:
Business Formation, advice about and formation of your federally-recognized non-profit corporation.
Nonprofit Compliance, providing you with advice to make sure you stay in compliance with state and federal laws concerning your nonprofit.
Contracts, including liability forms, releases and permissions, buy/sell agreements, and contracts for leases, sales, services, and employment.
Legal Advice, such as navigating the tricky issue of when a worker is considered an employee versus being an independent contractor.
Business Documents, such as nonprofit bylaws.
Document Review, in which existing legal documents are reviewed to make sure they work for your nonprofit needs.
Subscription Services, providing continuing legal services to nonprofits for a monthly fee.
Contact me today to see how I can help you with your nonprofit's needs.