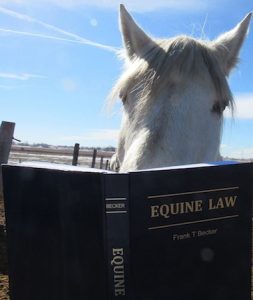 I have been a horsewoman my entire life. For the past 20 years, I have been a horse professional, including a riding instructor, horse trainer, clinician for fearful riders, Mustang advocate and gentler, and nonprofit horse-human relationship researcher. The result is that I am familiar with the many issues, legal and otherwise, horse people face because I have witnessed and experienced them both as a horsewoman and as a horse professional.
My exceptional breadth and depth of knowledge and experience in the horse world allows me to help you with equine legal matters involving your personal horses or your horse business. I help with the following areas of equine law:
Equine Trademarks
Equine Business Nonprofit Formation
Equine Nonprofit Formation
Equine Tax-Exempt Status
Equine Contracts
Equine Business Consulting
Click here for links to articles and videos of me discussing different equine law topics.
Contact me to find out how I specifically help you in these areas of equine law. I do not handle any litigation cases.