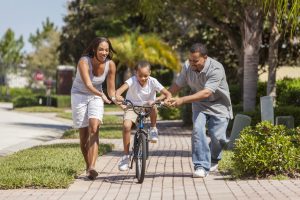 An estate plan includes a will or trust along with incapacity documents. The word "estate" basically means "property." An estate plan is not just for rich people. Having an estate plan means that you decide how your possessions, bank accounts, real estate, and other property will be disbursed when you die. It means that you decide how you want your family and animals and business taken off when you are aren't around anymore. If you don't have an estate plan, then the court system will make all of those decisions based on state law. That means your wishes won't be considered.
Your estate plan isn't just about what happens when you die. It also includes documents that make sure you and the life you have worked hard to build are taken care of if something happens to you that prevents you from doing so yourself. The incapacity documents in your estate plan ensure that someone can make medical decisions for you and can handle your finances if you can't for any reason. You can focus on healing while your family, business, and animals are taken care of by someone you trust. As you can see, having an estate plan is important for everyone, no matter your financial situation.
I love helping people who have small to medium estates so that you can get the plan that works best for your situation. I even have special deals for special situations, such as single moms. We discuss the plan that works best for you – and that includes one that fits into your budget.
Contact me today to discuss the best plan for you and your family.