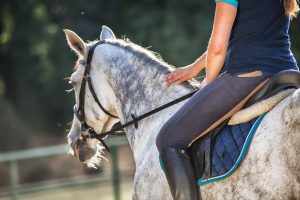 I provide outstanding equine legal services because I not only own and ride horses, but I have spent two decades working as a horse professional  – as everything from a riding instructor and trainer to a clinician and even researcher. The result is that I am familiar with the many issues horse people face because I have witnessed and experienced them from both sides of the fence. My skills as an attorney, integrated with my experience as a professional horsewoman, allow me to work with you to create the most peaceful, enjoyable, professional, and profitable horse environment you want. For instance, I can draft preventive agreements that help minimize "barn drama", prepare and file forms that incorporate a boarding facility or rescue organization, and create simple documents that help communicate your expectations to riding and training clients. I can also protect your brand with a trademark and your creative work with a copyright.
Here are the most common types of equine legal services I provide:
• Trademark and Copyright
• Business Consulting
• Boarding Contracts
• Liability Forms
• Sales Contracts
• Training Contracts
• Lesson Contracts
• Employment Contracts
• Breeding Contracts
• Lease Agreements
• Property rental agreements for shows and clinics
• Assess appropriateness of liability coverage
• Assess horse insurance needs
• Business formation – profit and nonprofit
• Horse syndication contracts
• Hauling release and waivers
Contact me today to find out how I can help you and your horse business.