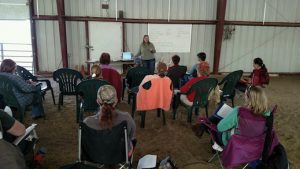 I enjoy sharing my legal knowledge whenever possible. Here is a list of current written and video media you can read or watch. Feel free to contact me if you have a media opportunity that might benefit from my knowledge and experience.
Articles, Authored:
EQUUS Magazine – 2020 Spring Edition, "How Contracts Can Protect You" (Subscription required)
EQUUS Magazine – Fall and Winter Edition – Links will post when articles are published.
Articles, Interviewed/Quoted:
The Chronicle of the Horse – May 18 & 25, 2020, Print/Digital Edition -"A Pandemic is the Perfect Time to Make an Estate Plan." (Excerpt; Read entire article in the print/digital edition, subscription required.)
Video:
My Horse University, MHU Lunch Chat, April 6, 2020, "COVID-19 Legal Issues for the Horse Community"
E-Book Shares (with permission):
EQUUS Magazine Online, April 2020, COVID19 Legal Issues for the Horse Community
Catskill Horse, Spring 2020, Advice For Horse Professionals During Covid19 Crisis ~ Fabulous Advice From A Noteworthy Source