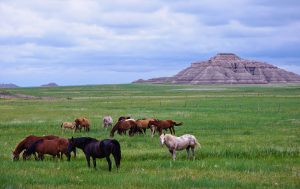 Depending on your mission, you may have a nonprofit that needs property to run its programs. For example, if you are a horse nonprofit, you invariably run into the issue of where to hold your programs. Having horses means there is a need for land to house those horses as well as having a safe, secure place where you can run programs with them. I have seen several scenarios where equine nonprofits have leased property and then run into difficulty when the lease ends. I have read Facebook posts from horse nonprofit leaders desperately seeking land for horses that need homes or even trying to rehome the horses themselves. Some nonprofits have even ceased functioning or had to put their programs on hiatus while a new location is found. How can you avoid these scenarios? By having your nonprofit own its own property.
Purchasing Property
Contrary to what many people think, a nonprofit can buy and own property. The first thing to know when deciding whether your nonprofit should buy property is that your board of directors must be involved. Since nobody owns a nonprofit, the board must be consulted about any property purchase. Your bylaws should actually include a provision that allows your board to make such a decision and exercise the right to buy property.
Another thing to keep in mind is that the property needs to be related to your nonprofit's mission statement. Otherwise, you may need to pay taxes on it, and you may not be able to use grants and donations to purchase it. For example, if you rescue horses, and you purchase property, you might have to pay taxes on that property if you use it to raise Angus cattle instead. You might also have to pay taxes on the cattle sales as unrelated income. I say might because without knowing your nonprofit's mission statement, I can't say for certain. Selling Angus cattle might actually relate to your nonprofit's mission.
Loans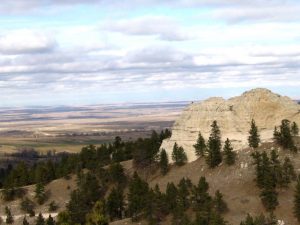 Again, while most people think a nonprofit can't get a loan to buy property, that simply is not true. I will caution you, though, that it may be more difficult than getting a personal mortgage. Why? As you know, when getting a mortgage, you need to assure the bank that you can pay the mortgage. Unfortunately, many nonprofits are huge labors of love, and they don't bring in sustainable, dependable revenue. If your nonprofit has been around for many years, and you can show that you can pay off a loan, then you have a chance to get one. But if you are paying for most of the expenses out of your own pocket, or you haven't been around very long, then you may have to make some changes before you can apply and expect to get a loan.
Grants and Donations
Another way that nonprofits purchase property is by grants and donations. This type of purchase can occur a number of ways. You can get a grant, a donation or several donations, or a combination of the two. If you are running a fundraiser for this specific purpose, then it is called a capital funds campaign. Many grants won't allow you to use grant money for a capital funds campaign so you need to read the grant proposal carefully before you put in time to get a grant that won't support your campaign.
You can use donations to buy property but you need to keep the idea of restricted and unrestricted funds in mind. If you receive a donation that is unrestricted, then you can use the funds for any of your programs or nonprofit work. However, if a donation is restricted, then it must be used for the purpose intended by the donor. For example, if someone donates $10,000 and says it's for the capital funds campaign, then you must use it for that purpose. You may want to even place it in a separate account so that you are sure not to use it until you buy property. What happens if your nonprofit winds up not buying property? You either have to return the money to the donor or get permission from the donor to use it for other nonprofit purposes. I suggest you get that approval in writing, by the way, so there is no confusion at a later time concerning the purpose of the donation.
If you have more questions about purchasing property for your nonprofit or need legal services associated with it, please feel free to contact me.