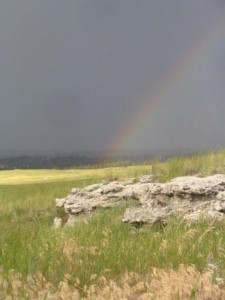 When I talk to my clients, they often ask if they will get a living will with their documents and how a living will is different from, well, a plain, old regular will. They are actually very different documents.
A will is a legal document that allows you to leave property to certain individuals and organizations when you die. It lists a representative who will oversee the process and make sure your wishes are followed. A will must go through probate, which means it must be submitted to a court for approval. The probate process can take at least 9 months and sometimes years. It is generally a public process so anyone can see what possessions you have left to whom. A will can also be challenged – meaning someone is arguing that it should not be enforced for various reasons – extending the probate process even longer.
A living will is an incapacity document. In Massachusetts, we don't actually use the term "living will," which is probably a good thing since it causes so much confusion. We call it an advance directive. It instructs medical personnel about the types of end of life care you want to have and don't want to have. Interestingly, an advance directive is not legally binding in Massachusetts, unlike the situation in many other states. Why should you have an advance directive if it is not legally enforceable? An advance directive provides end-of-life instructions for your medical personnel as well as your health care proxy, so it is actually a vitally important part of your incapacity documents. Most medical personnel will follow the directions in a properly drafted and executed advance directive. In addition, your health care proxy will undoubtedly be distraught if you are incapacitated to the point of needing end-of-life care. An advance directive takes the pressure off of your proxy having to decide themselves what procedures you want or don't want at that time.
If you have more questions about wills vs. living wills, aka advance directives, or if you need either or both drafted or updated, please contact me today.