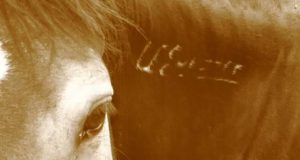 Back in January, I wrote a blog post about the US Supreme Court agreeing to hear a case concerning "immoral" or "scandalous" trademarks. The case concerned the attempt by Mark Brunetti to trademark the word FUCT. This summer, the Supreme Court ruled in a 6-3 decision that the law denying such marks violates the First Amendment because "it disfavors certain ideas." In its decision, the Court cited certain marks that were allowed, such as a game called "Praise the Lord," while other marks, such as "Bong Hits for Jesus" were denied.
The Court left open the possibility that Congress might narrow the law so that certain terms are still not approved. But absent Congress doing so, it could become a free-for-all at the United States Patent and Trademark Office concerning what marks are submitted and approved with terms that were formerly denied.
And, in case you were wondering, the Justices apparently took great care during the hearing "not to use the FUCT name out loud."
Contact me today if you want to trademark your brand!
This blog post is for educational purposes only.  It does not create an attorney-client relationship.  Seek an attorney's advice for your specific situation.