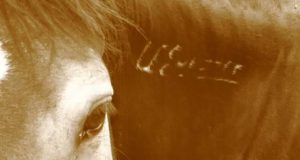 Recently, I have had a lot of people ask me about the trademark registration process.  It can be confusing so this blog will explain the process.
The first thing to know is what can be trademarked. Typical things businesses trademark are the name, logo, or a slogan. But you can trademark other things that identify your business, including a specific color you use on all your packaging. For example, Tiffany has trademarked its signature blue color. A trademark protects your brand so when you are considering trademarking something, you should think about what represents your brand. You can trademark more than one thing. Many businesses have a name and a logo. I suggest that both be trademarked. Unfortunately, with the ease of the Internet, businesses do sometime steal logos. I know of an instance where an equine business had their logo stolen by another business halfway across the country. I also know of a yoga business that had to change its business name after they were sent a cease-and-desist letter. Needless to say, that took a lot of time and money. These are just two examples of the importance of protecting your brand and doing it as soon as you start your business.
The trademark process involves three steps: a search, a legal analysis, and then the actual registration. I do a comprehensive search to see if the name, logo, or slogan  you've chosen is available. That includes searching for similar names that might cause the USPTO (United States Patent and Trademark Office) to deny the registration. After I complete the search, I give you a legal analysis.
A legal analysis assesses your trademark's chance of registration. Not every trademark is accepted by the USPTO, so we need to look at the chances to see if you need to change it up a little bit or if it looks like if it has a good chance of being accepted as is. The USPTO considers 13 factors when trying to decide if there is confusion with another mark that is the same or similar, and I address those factors in my legal analysis. You also have to file your trademark under at least one class. Sometimes your trademark needs to be filed under more than one mark, for example, if you are conducting workshops and selling t-shirts. I provide you with information concerning the relevant classes in which your trademark should be filed, and whether it needs to be filed in more than one class. The legal analysis step is important because if your mark is denied by the USPTO, you will receive an Office Action, which an delay the registration of your mark and may even lead to it not be accepted for registration. There's never a guarantee that the USPTO will approve a given mark, but at least if you get a legal analysis you can avoid situations in which there are clear conflicts that would result in denial.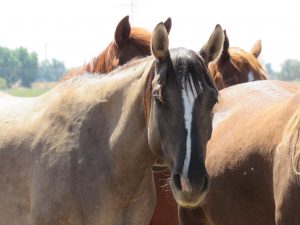 The third step is the actual registration process, which is entirely electronic. Once your trademark application has been prepared and submitted, it takes about a year to get approval. You can use the trademark in the meantime with ™ after the trademark. The entire process to get approval can take a year.  If the USPTO has a problem with the trademark, it will issue an Office Action. You have a chance to address the issue and then see if the USPTO will issue your trademark. Once your trademark is approved, you may use the registered symbol, ®, after your trademark.
If you would like to protect your brand with a trademark, contact me today so I can get the process started for you!