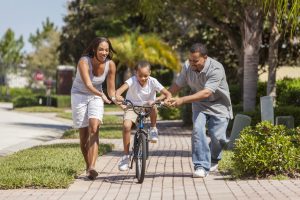 I find that a lot of people aren't sure what estate planning involves or if they really need an estate plan. Let's start with an explanation of estate planning before I go into any specifics about it.
What is Estate Planning?
Estate planning sounds like it's for very rich people who have a lot of property to give away and estate taxes to avoid. The truth is that estate planning is for anyone who has reached the age of majority, which is 18 years old in Massachusetts. It has two very important parts to it. One is your incapacity documents, which allow for medical treatment and the handling of your business and financial affairs if you are ever incapacitated and can't make those decisions for yourself. These documents include your health care proxy, HIPAA release, advance directive, and durable power of attorney.
The second part of estate planning concerns what happens to your assets when you die. There are different legal tools you can use, such as a will or trust, to make sure that your assets go to the people or charities you want them to go to. It can be as simple as a will that leaves everything to one person, or it can be more complicated. For example, you may need several trusts to lower your estate taxes or to save your home from being lost to Medicaid.
The primary goal of any estate plan is to do the best to make sure your wishes are honored, whether it's during a time of incapacity or after your death. An estate planning attorney like myself can provide you with the legal options for your situation and also talk to you about what may work best in your situation when all the factors are considered. That is why it is vitally important that you work with an attorney and not try to do your own estate plan or download documents form a legal factory online. More about that topic in the next blog post.
Contact me today so we can discuss the right estate plan for you!