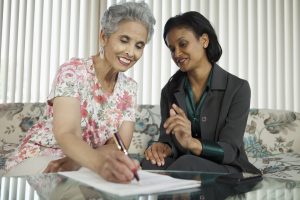 Awhile back, I had a potential client contact me about creating her estate plan. She was well aware that she or her husband might have to go into a nursing home at some point, and she did not want to lose her family home to Medicaid if that happened. I discussed with her at length what I thought would be the best estate plan I could draft to suit her needs. She thought it sounded great and after discussing horses – she had horses in her childhood – I hung up from our conversation and sent her the requested engagement letter and invoice. When I didn't hear from her after several days, I called to see if she had received the email, and if she had any more questions. Well, she was beside herself. Her husband did not want to do the estate plan because he heard from a neighbor that all they needed was a $150 will by a Suze Orman, the popular celebrity financial advisor. There were no incapacity documents. There was no revocable trust to avoid probate. Perhaps most importantly, there was no Medicaid trust to keep their home safe if one of them needed to go into a nursing home. I think about this family a lot. I worry they might very well lose their family home because the husband listened to a neighbor who listed to a Ms. Orman who is not an attorney (the fine print on her documents says to consult an attorney) instead of talking with a Massachusetts estate planning attorney.
You have invariably seen will forms in office stores, like Office Depot or Staples. You have probably seen websites that provide discounted legal services, such as LegalZoom or Rocket Lawyer. You have probably been tempted by all of them because they are cheaper than an attorney. All these services have fine print disclaimers right on the will form, warning you to see an attorney. There's a reason for that. Here are some of the dangers of using those services.
1. State law
It is imperative that your estate plan comply with state law. In Massachusetts, we don't have living wills. We have an advance directive, which is very similar, but it cannot be legally enforced. It is still important to have one so that your health care proxy and medical team know your wishes concerning end of life but it's not the same as in other states. In addition, Massachusetts, unlike many states, has an estate tax. If your assets total more than one million dollars, the estate tax applies to the entire amount. You may not think you have that amount in assets but your home can easily put you over it because of the high cost of real estate in Massachusetts. You need an attorney to help you navigate these waters and make a plan that suits your situation.
2.  Medicaid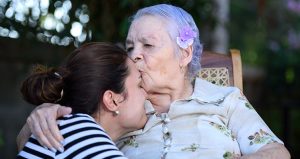 If you have to go into a nursing home, you may wind up paying upwards of $100,000 a year or more for care. For this reason, many people rely on Medicaid to help out. Medicaid may try to reach your assets after you die to pay for that care. One route they take is to try to get the family home. If you don't have an Irrevocable Medicaid Trust, you may lose your home. This trust is a complicated legal document that you should have an attorney draft to make sure it can withstand an attack from Medicaid.
3.  Questions and Answers
Let's face it, the law can be intimidating and confusing. Throw in topics like incapacity, death, and family issues, and it can just be overwhelming. That's where a good estate planning attorney can really help you out much better than a blank form from an office store or a bland, online legal document company. I get to know my clients and their individual situations. I give them options that they don't even know exist. I help them consider tough issues, like ways to reduce family discord over assets. I am not only an attorney. I am also a counsellor at law. I take time to talk to you about your situation and what the best tools are that fit your situation.
Yes, you're going to pay more to talk to and work with an attorney than you will buying a form from an office store or using an online legal service. But that time with the attorney is well worth it. The last thing you want to do is go to your estate planning documents when you need them and find that you will lose your home to Medicaid or pay huge estate taxes because that online legal service didn't advise you about your state law.
Contact me today to discuss ways to protect yourself, your family, and your assets with an estate plan.